Our Company
Will your training turn into action?
Your learners need to apply the knowledge provided in your training and development programs for your company to benefit. As simple as this sounds, research has shown that up to 90% of job-related skills and knowledge imparted in training programs are not being implemented. And that's where we come in…
For the past 14 years, Facilitador® has made sure that its clients reap the benefits of their learning programs by designing solutions that focus on how learners will actually use or apply the knowledge to improve themselves and their company.
The instructional strategy of all our programs is overseen by our CEO and Chief Learning Architect, Dr. Michael Aumann, whose doctoral research at the University Of Pennsylvania Graduate School Of Education and the Wharton Business School has focused on why people learn and don't apply. Our unique approach has been implemented in over 100 countries in multiple languages.
We are passionate about what we do.
Our boutique approach allows us to cater to all of our client's unique and individual needs and develop creative solutions that align with our core values: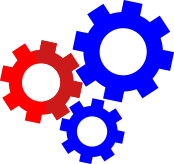 Learning is only valuable if it is applied
The only way to realize the investment of any learning or training program is for the individuals to use or apply the knowledge imparted.  Only through the application of knowledge can the investment in learning and training have an impact on the business.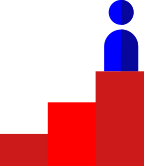 Our clients' success is what defines our success
In every project, large or small, we understand that the achievement of our client's goals and objectives is our responsibility and we measure ourselves by the value we are able to bring them. Making sure the process is smooth and trouble-free is part of our mission and having our clients come back to us and recommend us is our ultimate measure of success.

We love what we do and will not stop until we have changed the world
We appreciate the opportunity to bring value to our clients and, at the same time, positively impact the lives of many individuals. We know that our learning solutions help ensure the success of millions of people who want to improve themselves and their organizations. We hope to continue leveraging our expertise across multiple industries, countries and cultures to improve the world and will not stop until we have changed it for the better.